Meet the Team at Coachwerx RV and Motorhome Collision Repairs
Hits: 5279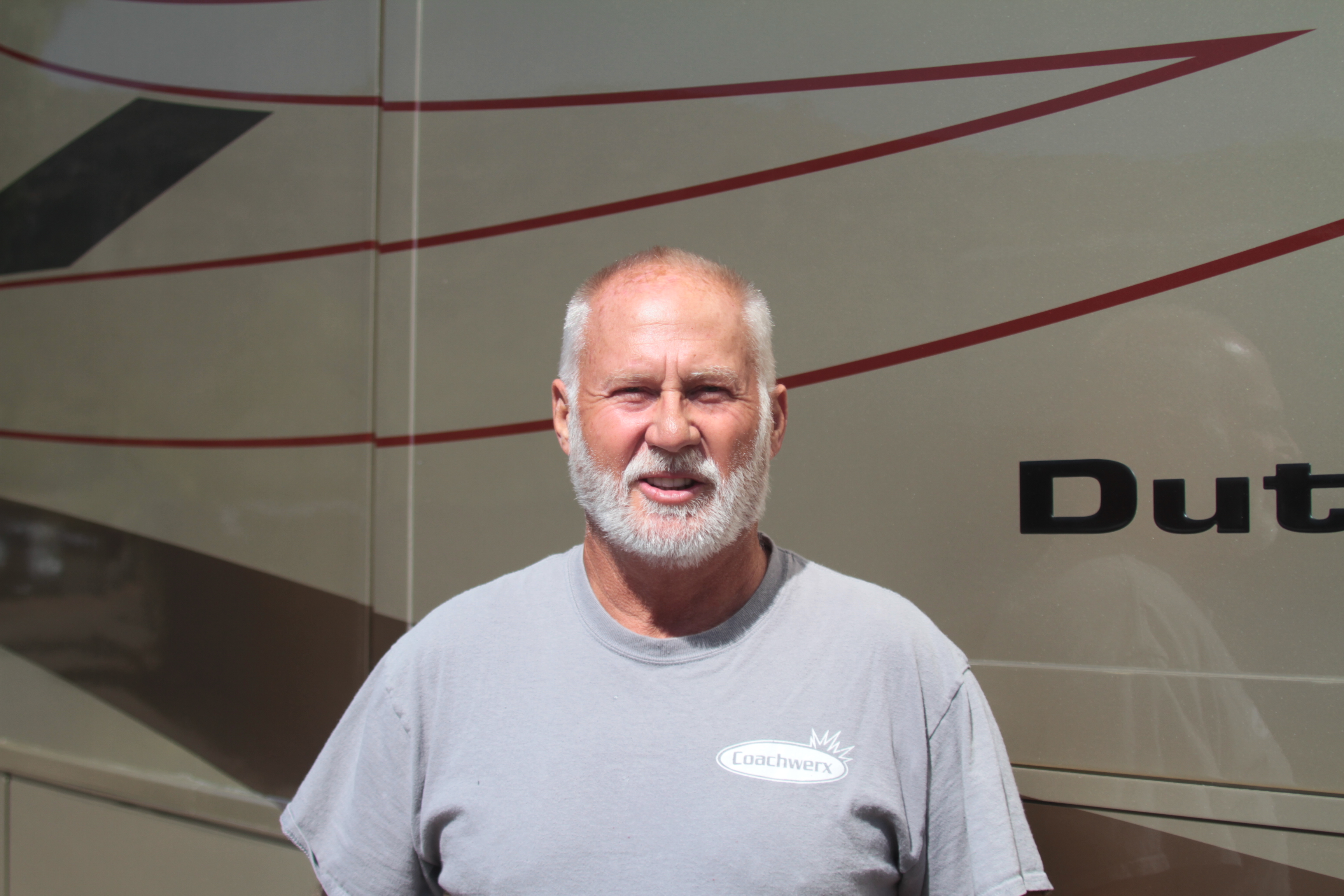 Coachwerx was founded in 2006 by owner Bob Peacock. Bob has a long history in the Collision Repair dating back to 1976. Starting his career as a helper in a local paint & body shop and finally becoming a collision repair technician for Mercedes Benz. Eventually Bob opened Collision Repair Specialists in 1996 and had a successful 10 year run before selling in 2005 in pursuit of the Recreational Vehicle repair industry.
Starting in a small shop on Olde Hwy 80 in east El Cajon, eventually moving to the Gillespie Field area of El Cajon for the next eight years. Opportunity knocked and in 2016 a shop was purchased on 2 acres and as luck would have it we are back in rustic east El Cajon off Olde Hwy 80, our shop consists of an 8,000sq ft. workshop and 1 acre of secured storage space. We employ 1office manager 3 fulltime techs and 1 part time helper.
We specialize in all aspects of RV collision repair & refinishing and offer a limited lifetime warranty on all of our repair work.