"Roofwerx" RV Rooftop Resealing and Coating
Hits: 3361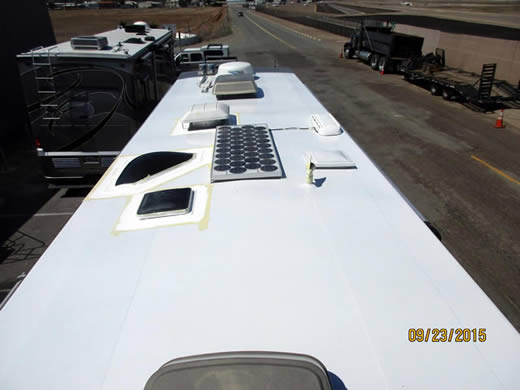 For your RV or motorhome to bring you a lifetime of save travels, its roof must be watertight. If not, all kinds of damage can ensue, from electrical issues to mold and mildew and much more.
Coachwerx has come up with a proprietary system to seal your leaky roof for good. We will completely and thoroughly repair all possible points of leakage, including cracks around vents, A/C units, skylights, etc., and put a UV resistant coating on the whole roof that will make it look brand new again.
Give us a shout and we will give you all the details. Call us at (619) 448-6200 or use this simple contact form.