Complete Paint Jobs and Expert Auto Body Work
Hits: 3937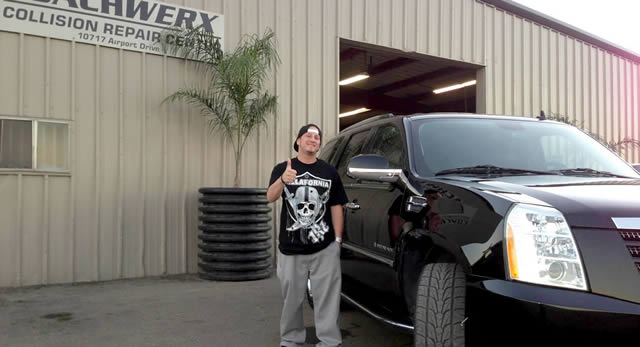 Though we specialize in RV and motorhome collision repairs, we are also a full service auto body shop that can tackle just about type of paint and bodywork job you can throw at us, whether it be partial crash damage repair, a complete factory respray, or a wild custom paint job.
Some people consider a paintjob to be purely asthetic, but in fact it also serves a very important purpose - to protect your car, truck, or recreational vehicle's bodywork from the elements for the life of the vehicle. We use only the highest quality materials applied with expert workmanship to make your baby shine like it should.
Give us a shout and let's talk about your paint and body needs. Call us at (619) 448-6200 or use this simple contact form.